The Shop
For sale from the Museum Shop:
DVD: Ken Wallis - Born To Bond.
This DVD was released by Diamond-Eye Productions on 4th July 2010 to celebrate the Centenary of the first flight of the Wallbro Monoplane, built by Ken's father and uncle between 1908 and 1910. It runs for approximately 100 minutes and provides in-depth interviews and coverage of Ken's life from childhood, to doubling as James Bond flying "Little Nellie" in the 1967 film "You Only Live Twice", and on to the present day. It includes unique footage of Ken flying his beloved autogyros, demonstrating their stability in his own special way with arms and feet off the controls! Footage was also shot at the Norfolk & Suffolk Aviation Museum in Flixton where Ken has been President since 1976. A great companion to the biography "The Lives Of Ken Wallis" written by Ian Hancock, Museum Chairman.
UK price £9.95 (£11.25 by post)
Wartime Childhood Memories 1939 -1945
Compiled and edited by Pam Veale
Published in September 2008, this A4 format, soft-cover book has 132 pages and contains the previously unpublished childhood memories of 28 Museum members. Their stories relive the scares, occasional excitement and innocence of living in England during the difficult years of World War II. Civilians on the Home Front also endured the dangers and hardships of wartime Britain and attempted to follow ordinary lives when the risk of enemy bombs, flying bombs, rockets, and strafing aircraft were very real - plus the likelihood of the destruction or damage of their homes, poor rations, disrupted supplies, evacuation, and the loss of loved ones. These were not always evident to the children, however, who had the remarkable ability to bounce back and treat a disaster simply as a temporary break from games.
Pam Veale, Museum Education Officer, was influenced to encourage members to tell their stories from questions and comments made by school children during their organised visits to the Museum, to research information on World War II. They often said that talking to members about their wartime experiences was the best bit of the visit. Many were surprised to find that the authors were now in their 70s and 80s, however, having read a short account beforehand of what they got up to as children in World War II. Wisdom comes with age!
Price £5 plus £2.50 UK postage.
The Flixton story (by Bob Cossey)
This is the Museum Guide. From the first meeting of enthusiasts late in 1972 to the present, with brief histories of each of the aircraft on display. Includes a short history of the military airfield nearby and resident U.S.A.A.F unit in WWII: 446th Bomb Group. Softcover, 72 pages, with 34 photographs.
UK price £3 (including UK postage).
Wartime WAAF – 1939-1945 (by Jean Patterson)
Jean's fascinating, true-life story of her service in the Women's Auxiliary Air Force during World War II.
141 pages with illustrations and signed by Jean. All her memorabilia – pay book, passes, documents and medals - are on display in the Museum. ISBN978-1-908115-00-3.
UK price £5 plus £1.50 postage.
Payment information:
Payment by cheque, please, made payable to The Norfolk & Suffolk Aviation Museum.
Overseas sales by prior arrangement only owing to there being no credit card facility, and high bank charges for conversion of non-£sterling cheques or cash.
Please send your order with payment to:-
Norfolk & Suffolk Aviation Museum
Net-Sales
The Street
Flixton
Bungay
NR35 1NZ
Walk around aircraft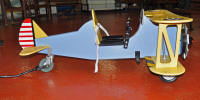 Our carpenters are making some walk around aircraft for use of our visitors with small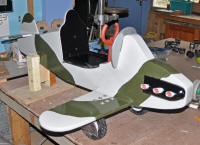 children. These have proved very popular, so much so that we have been asked how much they cost. We will be able to take a small number of orders for the aircraft from £150 each (depends on the exact model required). We regret that we can not accept telephone or postal orders as there are a large number of possibilities which we need to discuss with you. The aircraft that we have are strictly for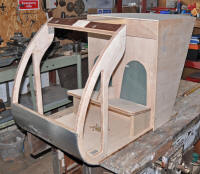 VERY SMALL children (up to aboput 3 years), we can adjust that at your request for your own orders.
The helicopters would be more expensive, please call in for details.